CREATE, CONTROL & GENERATE YOUR OWN TAIKO SOUND.
About this Virtual Instrument
Huge, deep and powerful, Japanese taiko drums often underpin the music for epic movies across all genre. Taiko Creator is a virtual instrument sample library that produces "that sound" in a new and more powerful way.
Where most libraries present limited variations, Taiko Creator allows you to create, control and generate multiple solo and ensemble groups of your own, all playable from a single interface.
With its large library of MIDI performance files, purpose-built engine and innovative yet simple-to-use feature set, Taiko Creator is a match for anyone producing cinematic percussion tracks.
"…easy to play and use without sacrificing flexibility. Most importantly, it sounds great. Another winner from ISA."
Future Music Magazine
Bruce Aisher
"Creating thunderous percussion ensembles has never been so much fun, or so sonically flexible… create your own custom ensembles, from the very small to the intimidatingly huge."
Sound on Sound
Nick Magnus
"It sounds incredible, offers plenty of sound shaping and plays beautifully…"
Computer Music Magazine
Ronan Macdonald
Add four items to the cart and the price of the least expensive item will be set to $0.00
HUGE DRUMS
Odaiko 1 – w mallet
Odaiko 1 – w bachi
Odaiko 2 – w mallet
Odaiko 2 – w bachi
Nishaku
Sanjaku Daiko – w mallet
Sanjuku Daiko – w bachi
Ohira Daiko
LARGE DRUMS
Nagado Daiko 1
Nagado Daiko 2
Nagado Daiko 3
Nagado Daiko 4
Nagado Daiko 5
Nagado Daiko 6
Nagado Daiko 7
Nagado Daiko 8
Nagado Daiko 9
Nagado Daiko 10
LARGE CONTINUED
Katsugi Okedo Taiko 1
Katsugi Okedo Taiko 2
Katsugi Okedo Taiko 3
MEDIUM DRUMS
Shime Daiko 1
Shime Daiko 2
Shime Daiko 3
Shime Daiko 4
Shime Daiko 5
Shime Daiko 6
PERCUSSION
Rim Hits (24)
Bachi Stick Hits (10)
Temple Blocks (5)
Canon (3)

PERC CONTINUED
Cymbals (4)
Chappa
Tingsha
Gong (2)
Tam Tam
Vox (M/F & Group)
SOUND DESIGNED
Big Booms (10)
Slams (10)
Mechanical (10)
Distressed (10)
Steel Impacts (10)
Deep Atmospheres (10)
Metallic Atmospheres (10)
Edgy Atmospheres (10)
Brushed Cymbals (10)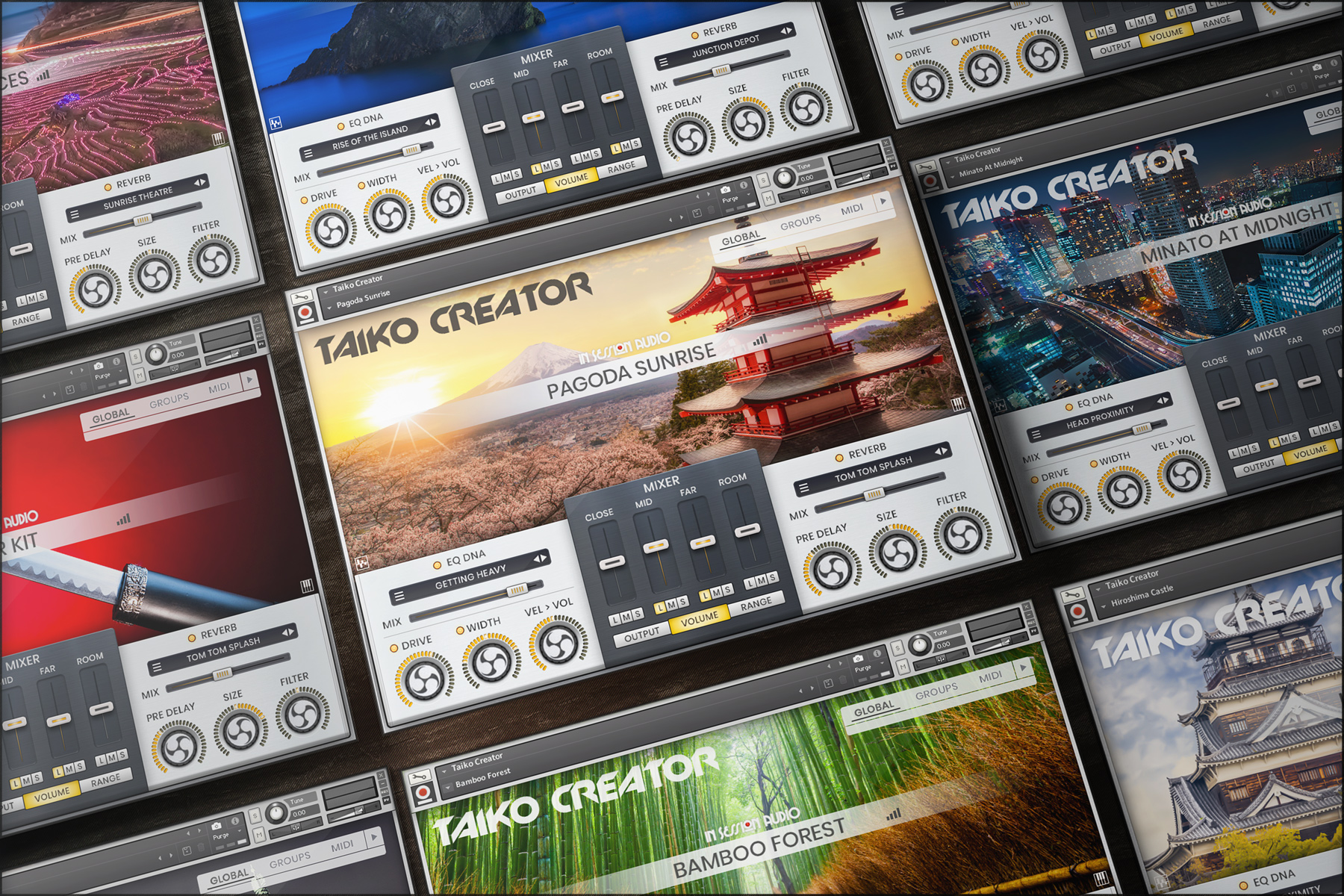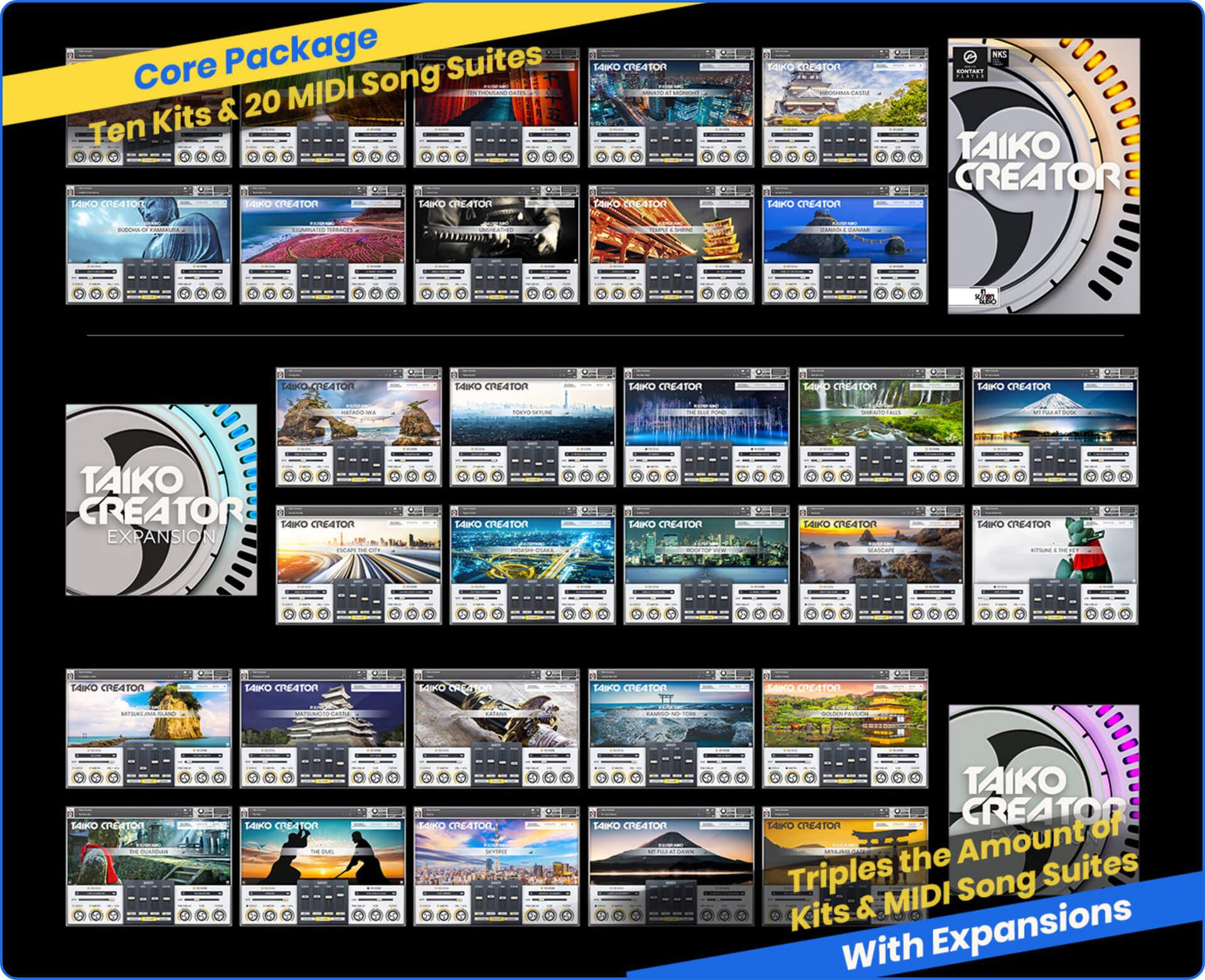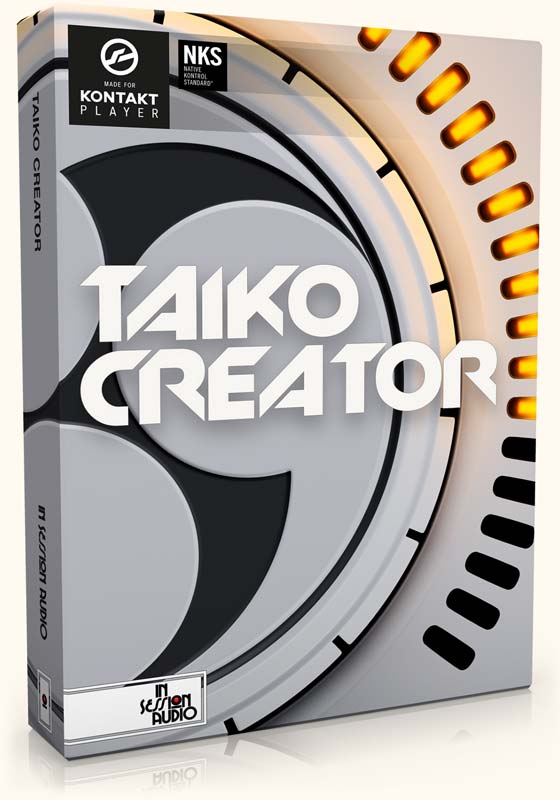 TAIKO CREATOR
10 Kits & 20 MIDI Suites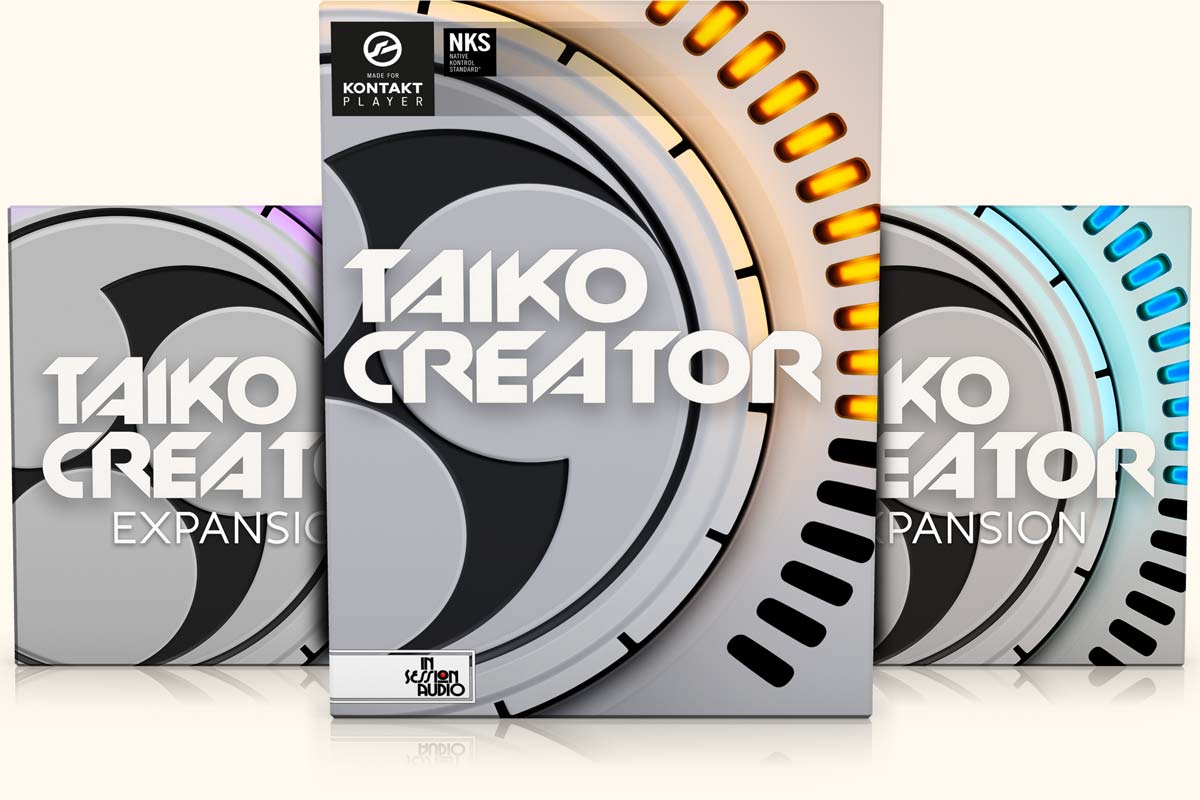 TAIKO CREATOR & EXPANSIONS
Core & Expansion Packs
Triples the amount of Kits (30) and MIDI Suites (60)

CREATOR COMBO WITH EXPANSIONS
Purchasing the below combo gets you our "Four for Three" promo:
After adding this combo to the cart add a 4th library to the cart. The least expensive library will be
free.
Triples the amount of Kits and MIDI Suites
CYBER WEEK COMBO SAVINGS: $331
THERE IS NO OVERLAP OF MATERIAL BETWEEN WORLD PERCUSSION CREATOR, TAIKO CREATOR & DRUMATIC CREATOR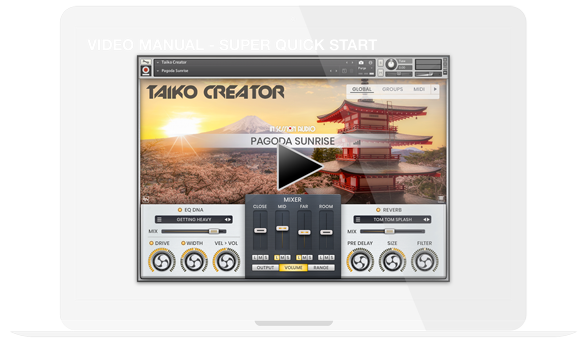 Every Taiko Creator owner receives access to the Video Manual. Gain a complete working knowledge of Taiko Creator in about 15 minutes through a series of short, easy to navigate videos. Includes a SUPER QUICK START video.
An in-depth PDF Manual is also available.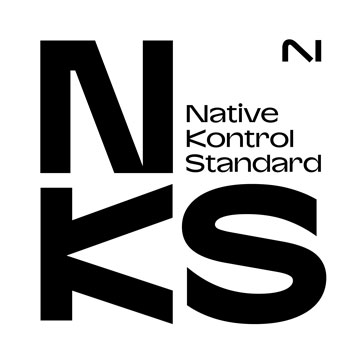 Native Kontrol Standard (NKS) is Native Instruments' extended plug-in format.
NKS allows for seamless interaction between TAIKO CREATOR and KOMPLETE KONTROL and MASCHINE hardware.
INSTRUMENTS: 24 taiko drums (featuring head and rim hits) and dozens of other sample sets including stick "clicks", vocalizations, gongs, cymbals and sound designed elements. Total sample count: 9881
VARIATION: All drum head hits feature seven variations at seven velocities; aka: 7×7 round-robin.
MIDI: 20 (Core) or 60 (Core & Expansions) "suites" that include intros, core parts, fills and endings. High and Low mix variations are also supplied.
All parts can be auditioned from the interface and dragged-and-dropped directly to a DAW for user customization.
SOFTWARE: Taiko Creator runs in Kontakt or the free Kontakt Player 5.7.1 or higher (requires a minimum of Windows 7 or Mac OS 10.11). Natively supports Apple Silicon/M1.
COMPUTER: Because Taiko Creator is capable of using many samples at once, we recommend users have a current and powerful computer for the best experience.
ACCESS: A stable internet connection for library download and activation is required.
COPY PROTECTION: Custom Watermarked