THE AMBIENT GUITAR SOUND YOU KNOW & LOVE
About this Virtual Instrument
Guitar Swell is a virtual instrument sample library designed to easily create soundtrack-worthy ambient guitar performances with an emotional quality.
Freely play melodies, parts and chords. Or, strum custom and auto-generated chords from single keys to build simple-to-play "no wrong note" progressions.
Make evocative and haunting transitions by pitch bending strings – independently and/or simultaneously – to create chord changes that morph together, uninterrupted.
Elevate the sound with a wide variety of patches, all of which layer the guitar with other natural instruments, analog synths or additional guitars.
Further the atmospherics by swelling the guitar's signal through the virtual volume pedal and into an amp, reverb, delay and slew of other effects.
With its ten guitars, one-of-a-kind interface and feature set, Guitar Swell drives to expand what's possible with an ambient guitar sound.
"…ISA's latest creation is a great sounding and highly-usable instrument. Another winner."
Future Music Magazine
Bruce Aisher
Why is it called GUITAR SWELL?
SWELL refers to a technique in which a guitarist uses a pedal (or knob) to bring the volume up after striking the strings. Doing this, combined with delay and reverb effects can create a "pad" sound.
Add four items to the cart and the price of the least expensive item will be set to $0.00
GUITARS
Everything you'd expect and more: Jazzmaster, Pedal Steel, Acoustic, Strat (w infinite sustain pickup), Bass, Resonator, Electric 12, Les Paul, Classical & PRS (bowed).
---
SHIMMER & OCTAVE
Enjoy "Shimmer" guitar sounds created with: Strymon Big Sky, Digitech Space Station & Ventris Dual Reverb pedals. Plus octave guitar sounds (up & down) made with an Electro Harmonix Polyphonic Octave Generator.
---
EXTRA INSTRUMENTS
Create more depth of sound by layering the guitar with a range of other natural instruments (vibraphone, cello, prayer bowl, etc), analog synths or other more guitars.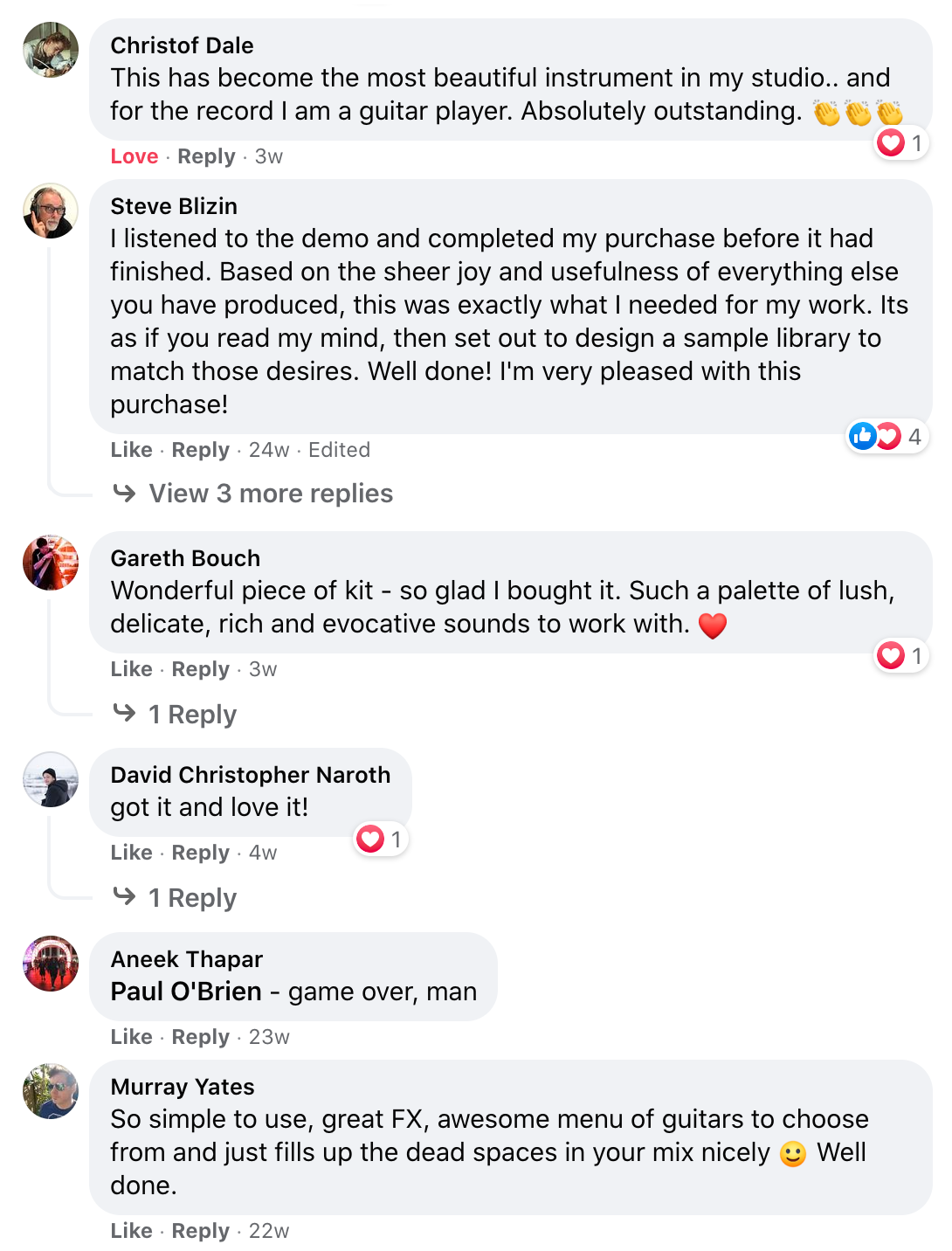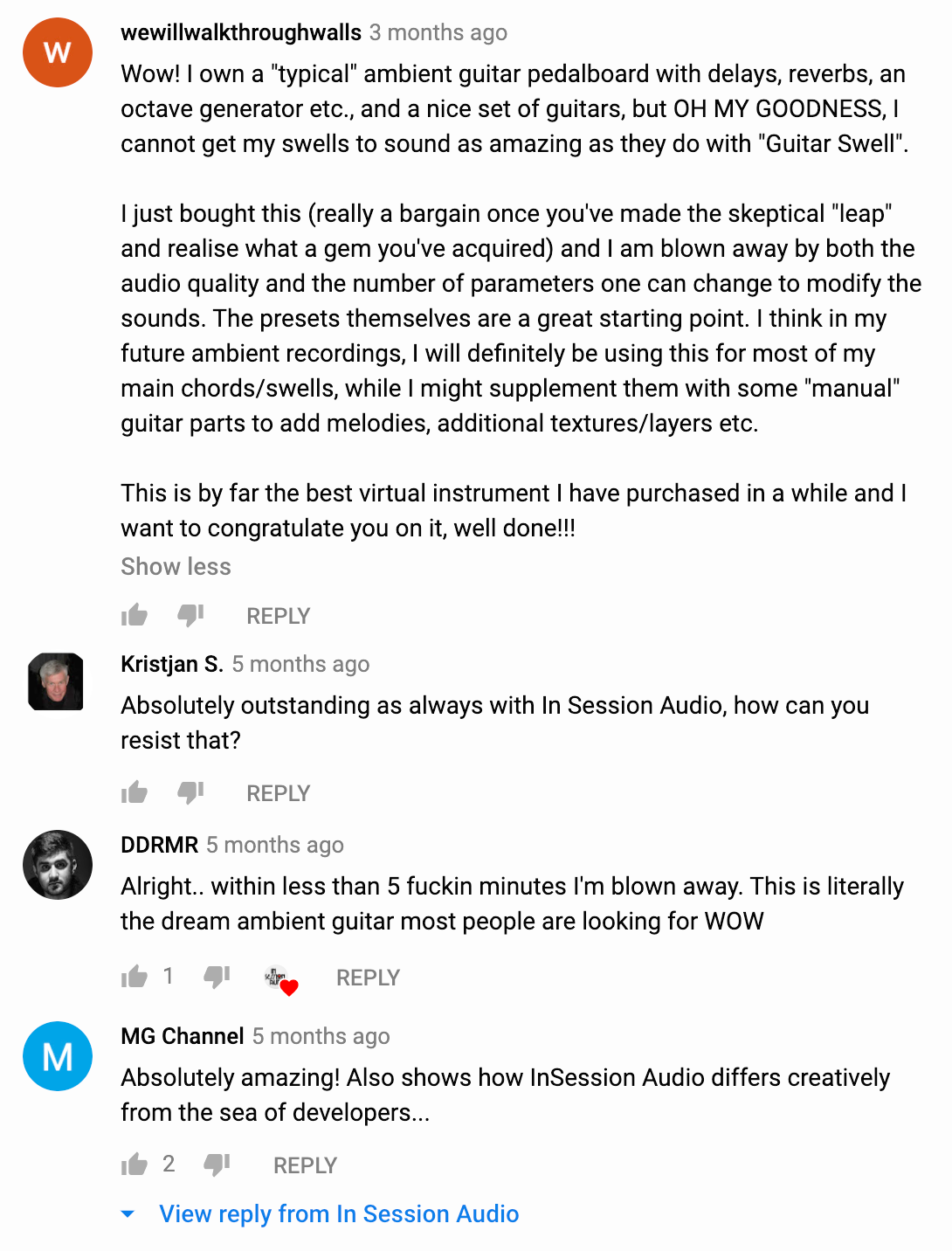 Just Released: The Expansions
EXPANSION 1: MORE GUITARS
Four new instruments: Fender Fretless Jazz Bass, Rickenbacker Lap Steel, Gretsch Jet Baritone and a Fender Telecaster.
---
Enjoy guitars played through some of the most desirable pedals used by ambient artists: Microcosm Holograph, Pladask Elektrisk Fabrikat, EarthQuaker Devices Afterneath, Walrus Audio Slötvå and Fairfield Circuitry Shallow Water.
---
EVEN MORE WITH BOTH EXPANSIONS
Get a dozen new patches (each with unique chord progressions built-in), hand-crafted "backward guitar" sample sets, ambient noise sample sets of the ocean, rain and cassette tapes and samples from a MXR Submachine octave/fuzz pedal.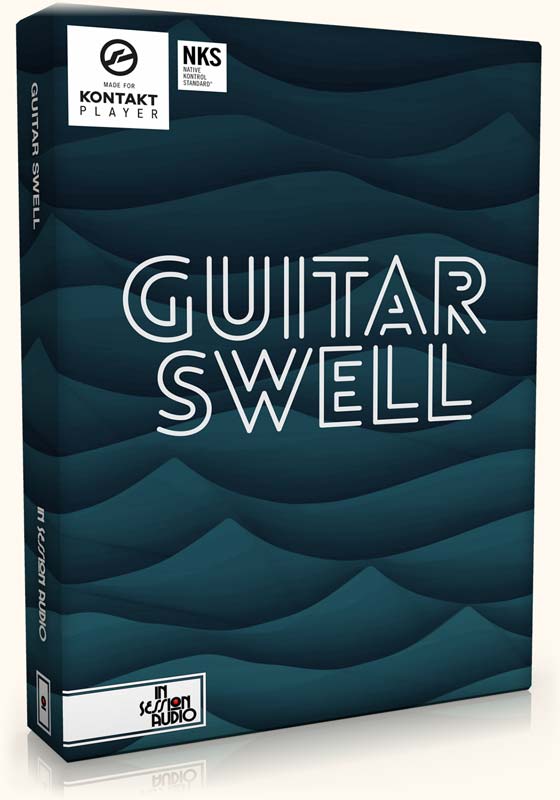 GUITAR SWELL
Core Package
GUITAR SWELL & EXPANSIONS
Core & New Expansion Packs
Add'l Presets, Guitars, Effect Pedal Sample Sets & More.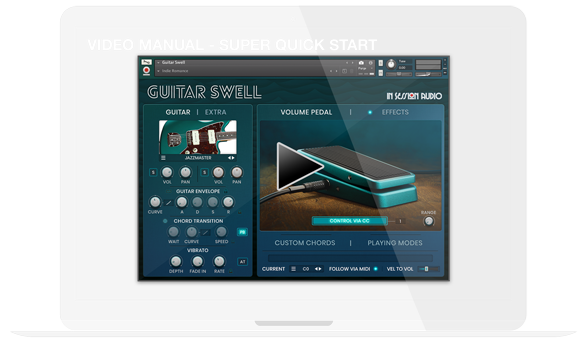 Every Guitar Swell owner receives access to the Video Manual.
Gain a complete working knowledge of Guitar Swell in about 15 minutes through a series of short, easy to navigate videos.
Includes a SUPER QUICK START video.
An in-depth PDF Manual is also available.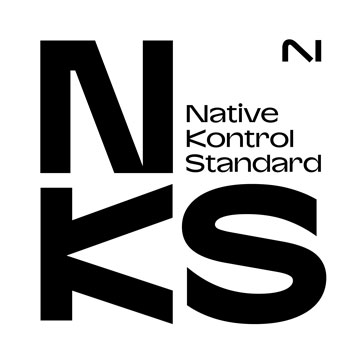 Native Kontrol Standard (NKS) is Native Instruments' extended plug-in format.
NKS allows for seamless interaction between GUITAR SWELL and KOMPLETE KONTROL and MASCHINE hardware.
INSTRUMENTS: Ten guitars featuring 34 options including: octave up/down combinations, "shimmer" sample sets and various articulation and pickup choices.
The "Extra" sound menu provides an additional selection of eight acoustic instruments and 23 analog synths.
Total sample count is 6010.
PATCHES: Guitar Swell contains 24 "Ambient Swell" patches and 12 "Player" patches.
GUITAR SWELL w EXPANSIONS
INSTRUMENTS: Fourteen guitars featuring 40 options including: octave up/down combinations, "shimmer" sample sets and various articulation and pickup choices.
The "Extra" sound menu provides an additional selection of eight acoustic instruments, 23 analog synths, six effect pedals, ambient noise and backward guitar sample sets.
Total sample count is 7685.
PATCHES: Guitar Swell contains 30 "Ambient Swell" patches and 18 "Player" patches.
SOFTWARE: Guitar Swell runs in Kontakt or the free Kontakt Player 6.2.2 or higher (requires a minimum of Windows 7 or Mac OS 10.12. Natively supports Apple Silicon/M1).
COMPUTER: Because Guitar Swell is capable of using many effects at once, we recommend users have a current and powerful computer for the best experience.
ACCESS: A stable internet connection for library download and activation is required.
COPY PROTECTION: Custom Watermarked