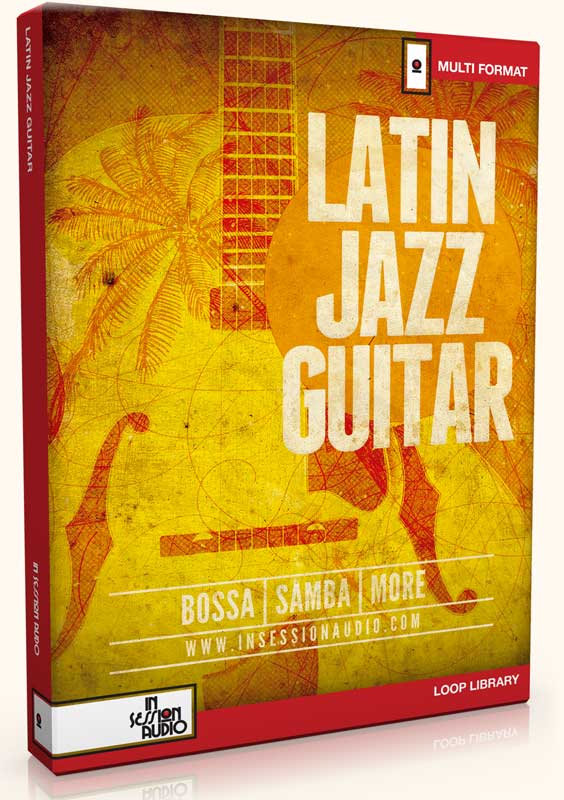 $79.99/$99.99
$37.99/$47.99
ANNUAL SALE SAVINGS: $42-$52
Get the demo loops for any library in any format.
We'll send you an email with links to everything!
Latin Jazz Guitar is an electric guitar loop library designed to evoke the fire and passion that comes from Bossa, Samba and other styles of Latin music.
Mellow fingerstyle progressions, uptempo strummed rhythms, thumbed octave melodies and picked lead lines provide a wide range of compositional choices.
So whether it's music for cocktails, dance, the pursuit or a moonlit walk on the beach, Latin Jazz Guitar is your companion.
Producer's Notes
"Beyond creating cool parts and capturing inspired playing, we set out to present the recordings in a layout that is simple to use and provides a variety of options.
For the quintessential fat jazz guitar sound all parts were recorded with an Eastman AR810ce 17" Spruce-top hollowbody guitar (pictured on the cover) direct to a Chandler Germanium pre amp. This signal was then sent through a dual amp and microphone sound setup.
In this library, the first guitar plays the chords and the the second guitar plays the melodies and lines. This lets you mix and match the two "players" in a great variety of ways – or provides even more possibilities if you prefer a single player sound."
Add four items to the cart and the price of the least expensive item will be set to $0.00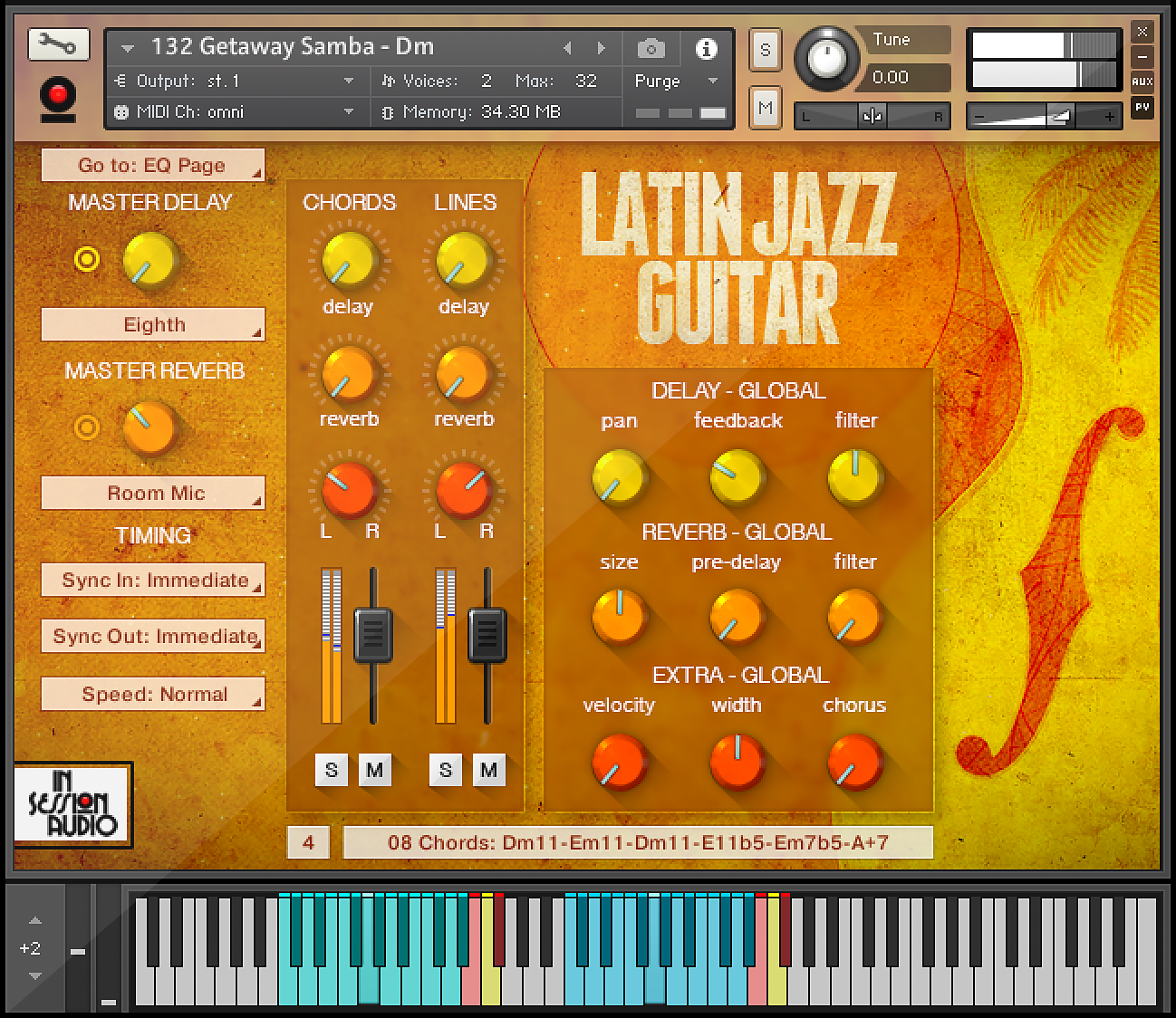 SIZE: Approximately 615 MB for each "amped" version and format when uncompressed; inclusive of the Bonus Set
OPTIONS: The library is available in an "amped" or a "direct" (clean) version. Choose the "direct" version if you'd like to use amp simulation software (like Guitar Rig, Amplitube, etc…).
PARTS: 360; inclusive of the Bonus Sets.
SOUND: Dry. Kontakt users have a menu of reverb types and other effects that can be applied and modified.
COPY PROTECTED: Custom Watermarked
QUALITY: Stereo 24 bit 44.1kHz (amped); Mono 24 bit 44.1kHz (direct/clean)
AVAILABLE FORMATS: Kontakt, Apple Loops, Acid Wav, REX, Stylus RMX, Wav. Additional format information is available here.
REQUIREMENTS: The Kontakt format of the library requires the full-retail version of Native Instruments' Kontakt 5.1 or higher.
The free Kontakt Player is not recommended as it only allows 15 minutes of use before timing out.