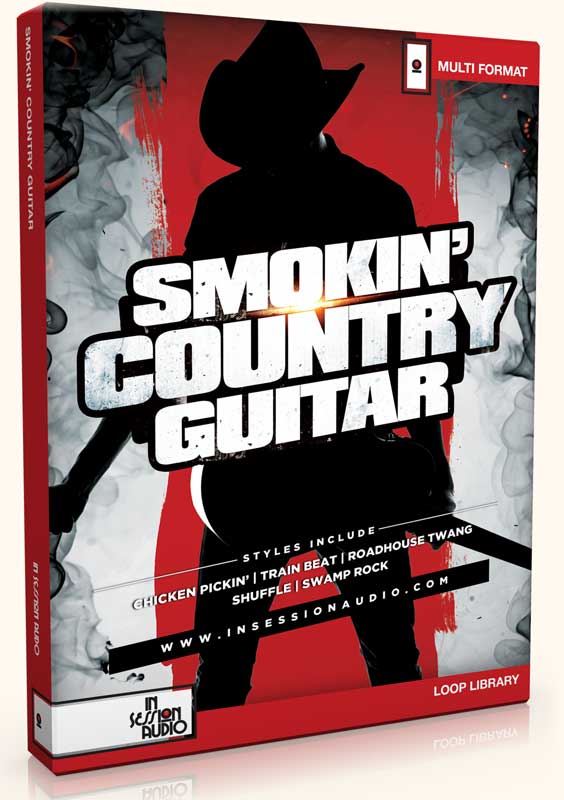 $79.99/$99.99
$37.99/$47.99
ANNUAL SALE SAVINGS: $42-$52
Get the demo loops for any library in any format.
We'll send you an email with links to everything!
Smokin' Country Guitar is a loop library designed to make authentic, over-the-top guitar driven country music.
Chicken pickin', roadhouse twang and swamp styles combine with train beat, shuffle and rock rhythms in a way that will make people think you've got grits in the kitchen and chickens in the front yard.
So whether you're a country music aficionado, you're scoring a Southern-themed soundtrack, or simply need some down-home "git-tar" for a redneck reality show, Smokin' Country Guitar delivers.
Producer's Notes
"Country guitar playing is an art form unto itself. Not only does it take a player steeped in the genre but it takes a GREAT player. Being in Nashville, we were positioned to make sure customers got the real deal!
We focused on making each soundset moldable by the user. With multi-track parts, riffs, licks and solos, parts can be easily connected in a multitude of ways."
Add four items to the cart and the price of the least expensive item will be set to $0.00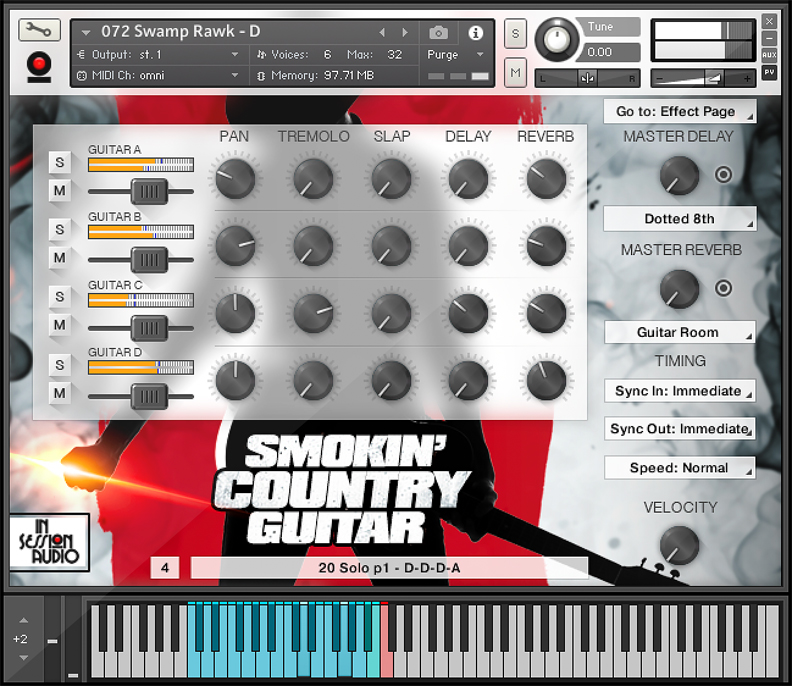 OPTIONS:  The library is available in an "amped" or a "direct" (clean) version.  Choose the "direct" version if you'd like to use amp simulation software (like Guitar Rig, Amplitube, etc…).
SIZE: Approximately 830 MB for each "amped" version and format when uncompressed; inclusive of the Bonus Set
PARTS: 477; inclusive of the Bonus Set
Sound: Dry. Kontakt users have a menu of reverb types and other effects that can be applied and modified.
Copy Protected: Custom Watermarked
Quality: Stereo 24 bit 44.1kHz (amped); Mono 24 bit 44.1kHz (direct/clean)
Available Formats: Kontakt, Apple Loops, Acid Wav, REX, Stylus RMX, Wav.  Additional format information is available here.