AN INSTRUMENT YOU CAN USE ON NEARLY EVERY TRACK FOR YEARS TO COME.
About this Virtual Instrument
Shimmer Shake Strike 2 is a one-stop-shop for all your "top of mix" percussion needs.
This sample library of tambourines, shakers and small hand percussion allows you to create and control the sound of realistic, human performances with ease.
Useful to almost every genre of music, Shimmer Shake Strike 2 will be a library that you will use over and over for years to come.
"There are a host of tweaks to this update, but the main takeaway here is the sheer quality of the results of which Shimmer Shake Strike 2 is capable."
Future Music Magazine
Bruce Aisher
Traditional "sampling" of instruments is rather straightforward: record the instrument being played from soft to hard.
---
But for tambourines and shakers, that approach will never come close to reproducing a life-like sound.
---
Instead, we recorded percussion performances, harvesting samples of forward and backward thrusts, accents, twists, and variations of the important "in-between" sounds that glue everything together.
---
Using this approach, each shaker pulls from 120 samples across 12 articulation types.
---
But more importantly: when using Shimmer Shake Strike 2, samples from the performances reconnect to fit your track, retaining the nuance and variation of the player.
Add four items to the cart and the price of the least expensive item will be set to $0.00
101 new options: tambourines, shakers, small hand percussion, claps, snaps, stomps and more.
---
Drag a MIDI version of any pattern set directly from the interface and into your DAW for playback.
---
Automatically intensify a part's groove through rhythmic level changes.
---
HUMANIZATION CONTROL FOR ALL INSTRUMENTS
Independently enhance the human feel of any instrument in a pattern.
---
VOLUME OFFSET VIEW IN THE PATTERN EDITOR
Fine-tune the groove by adjusting the volume of any step(s) within your patterns.
---
Create faster by linking and editing the rhythms of two (or all three) instruments simultaneously.
OTHER ADDITIONS & CHANGES
Increase in pattern capacity
Expanded instruments' usability at lower tempos
New delay effect with improved stereo & ping-pong options
Increase in reverb room choices
Re-worked original tambourines and shakers for improved musicality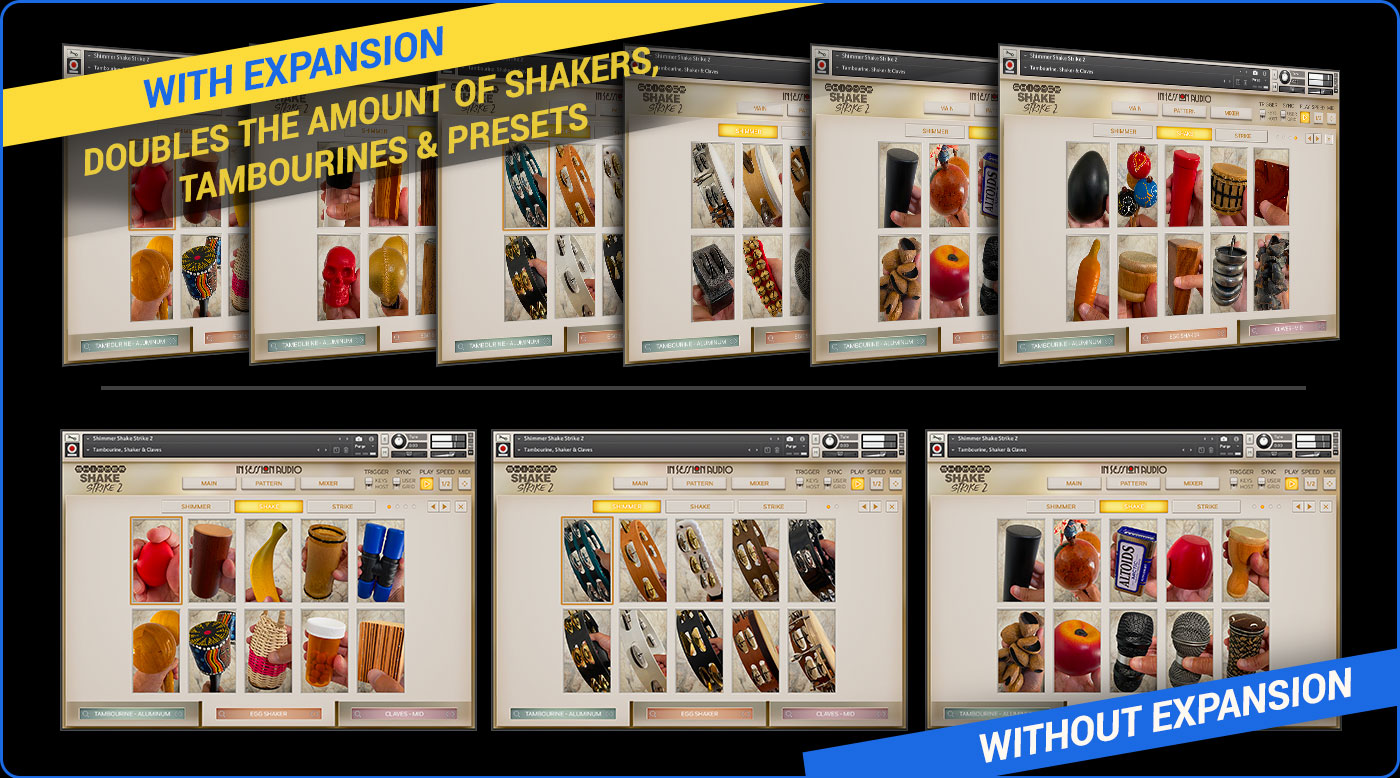 Both versions also include 108 instrument choices in the "Strike" category.
Customer Comments about Shimmer Shake Strike 2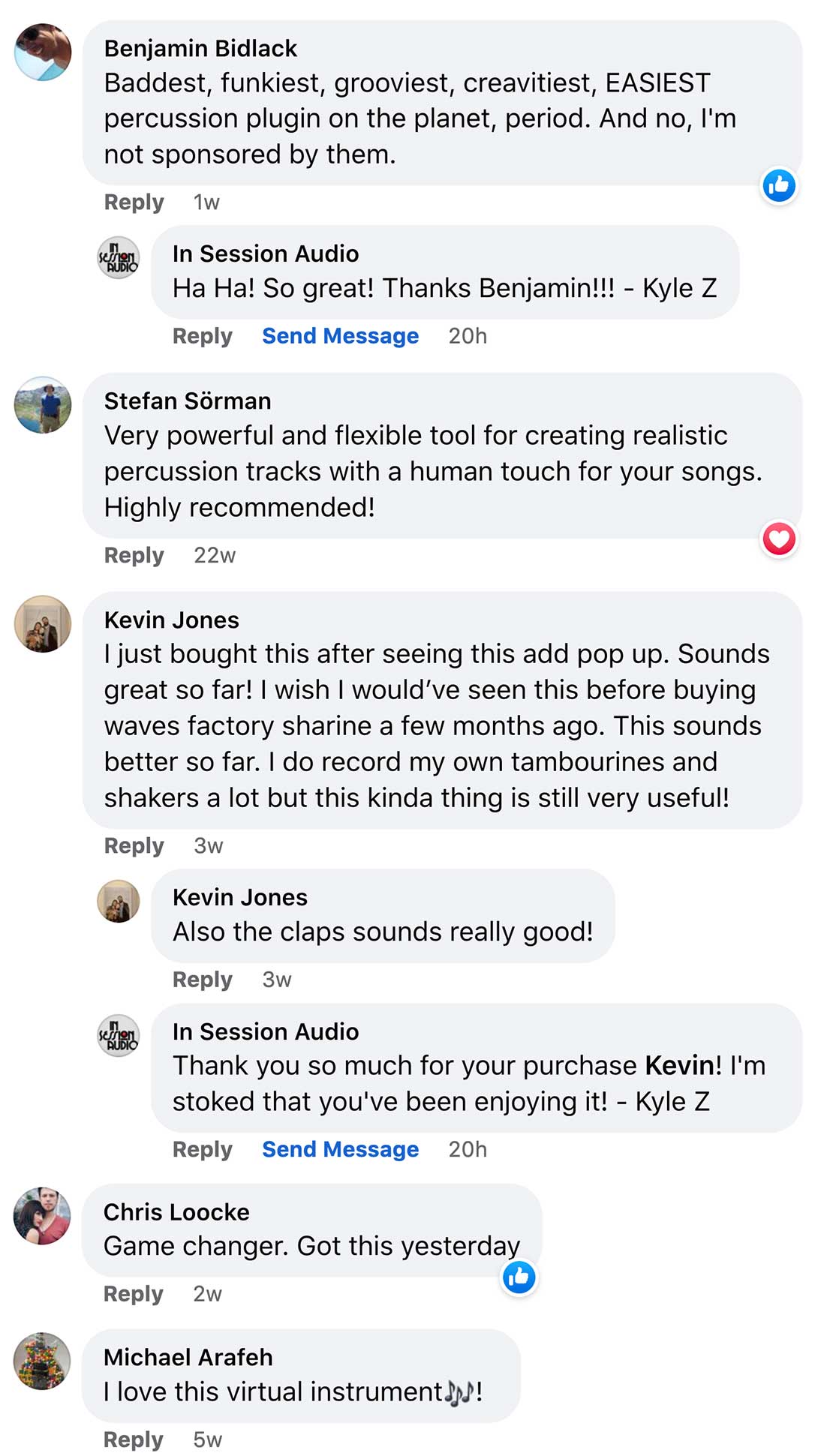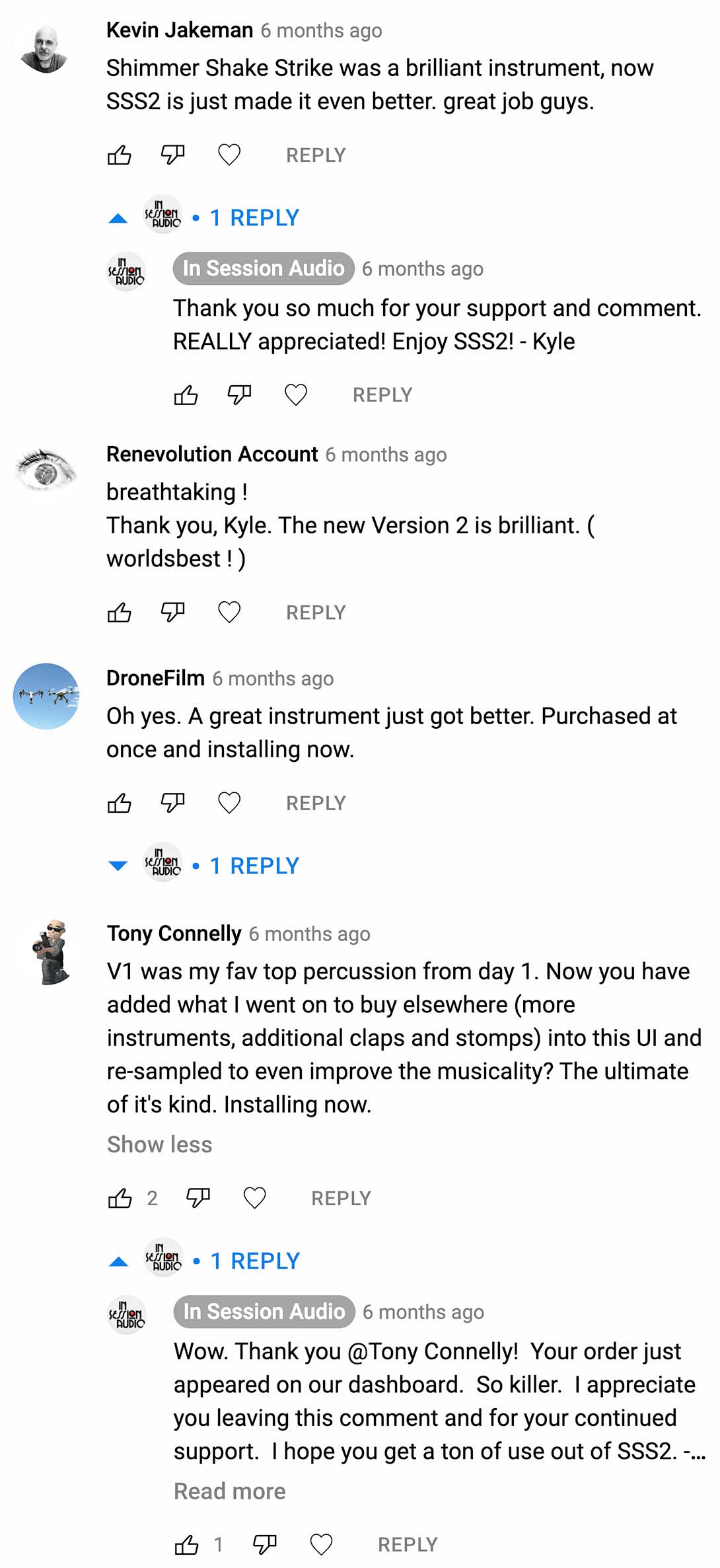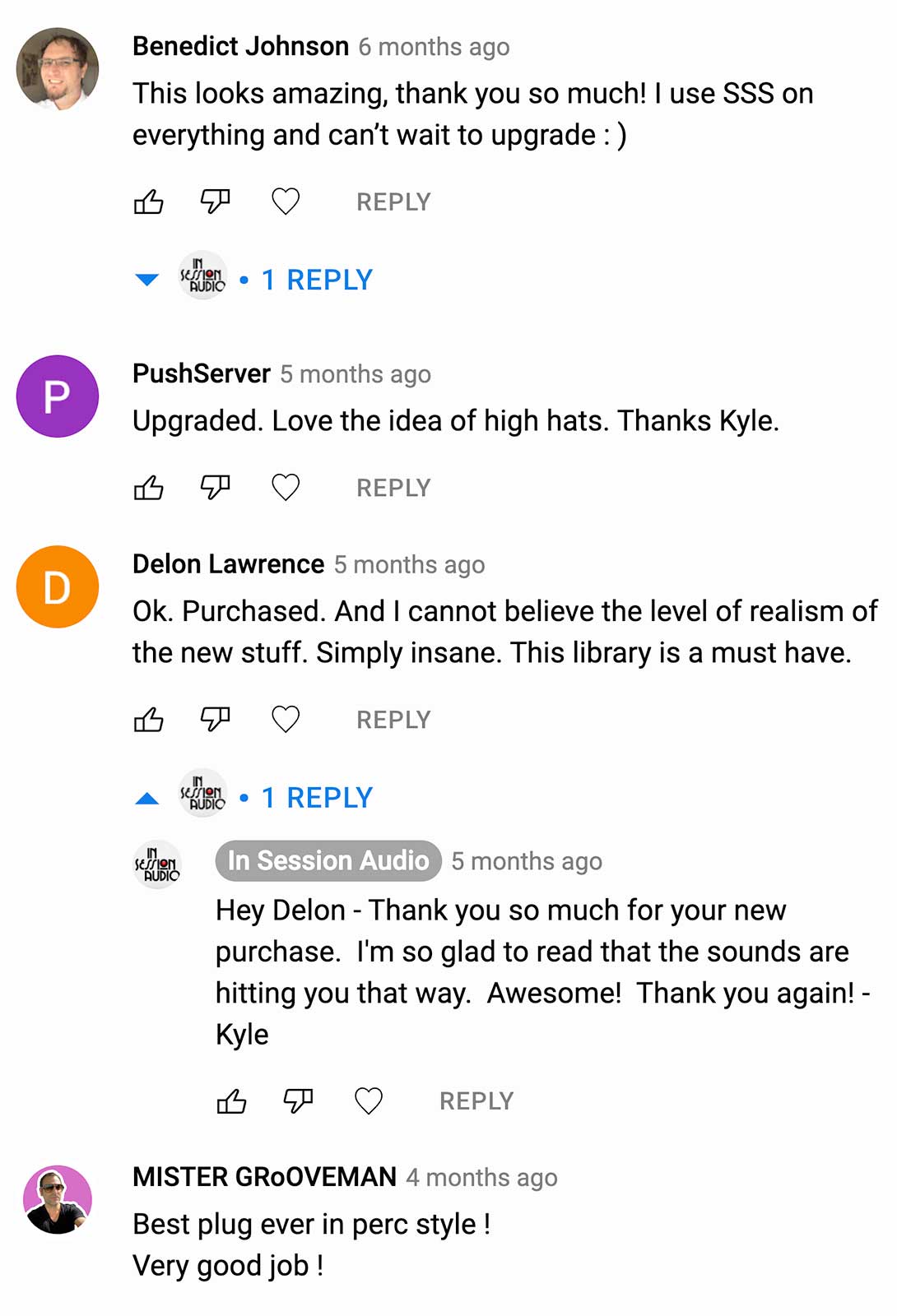 If you need any help please message us here.
Shimmer Shake Strike Owners: Get Version 2 with the Expansion for $58.98.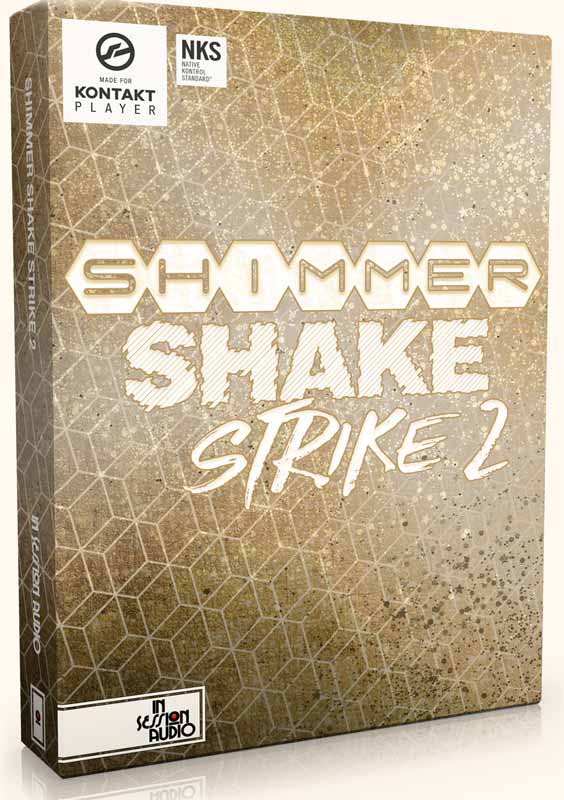 Core Package
Tambourines, Shakers, Hand Percussion & More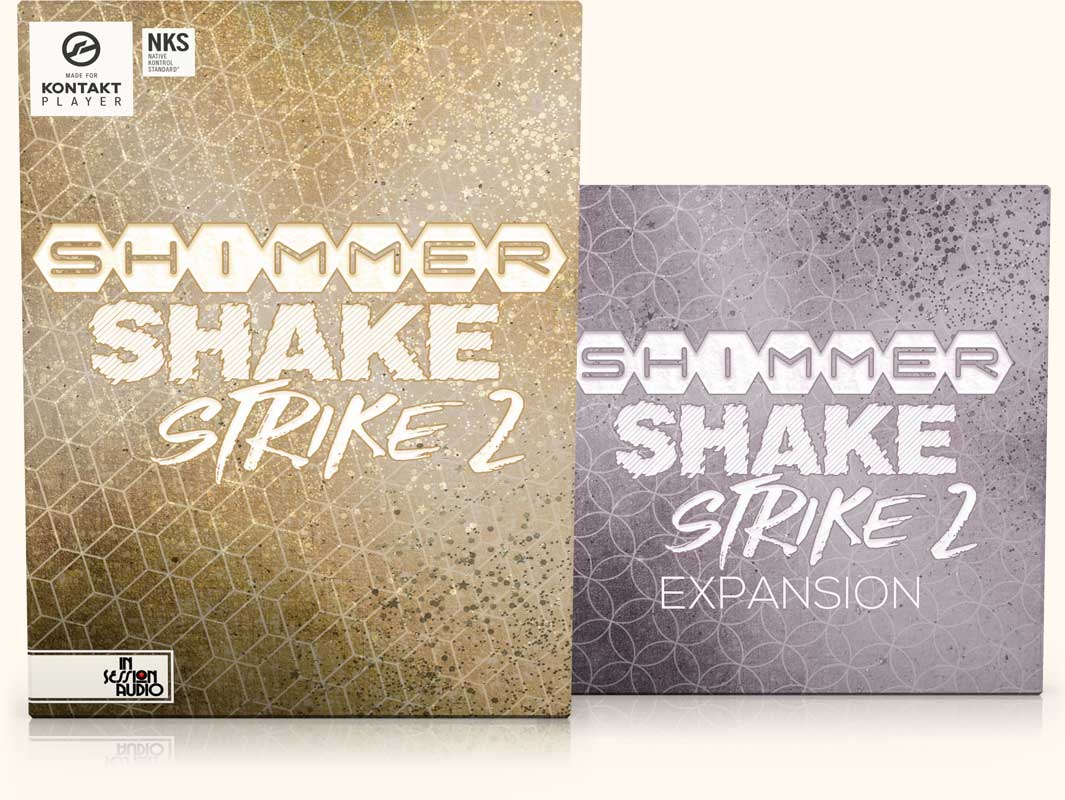 SHIMMER SHAKE STRIKE 2 & EXPANSION
Doubles the amount of Tambourines, Shakers & Presets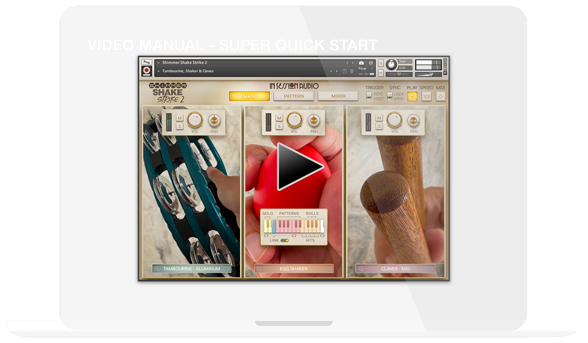 Every Shimmer Shake Strike 2 owner receives access to the Video Manual.
Gain a complete working knowledge of Shimmer Shake Strike 2 in about 15 minutes through a series of short, easy to navigate videos.
Includes a SUPER QUICK START video.
An in-depth PDF Manual is also available.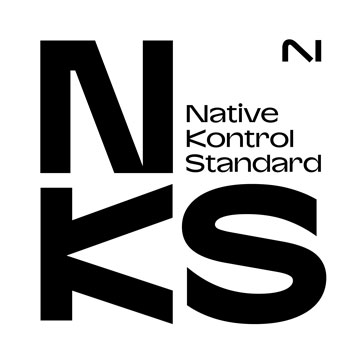 NKS READY: SHIMMER SHAKE STRIKE 2
Native Kontrol Standard (NKS) is Native Instruments' extended plug-in format.
NKS allows for interaction between SHIMMER SHAKE STRIKE 2 and KOMPLETE KONTROL and MASCHINE hardware.
PATTERNS PER PATCH: Eleven
STEPS PER PATTERN: 2-64
ROLLS: Available for all tambourines and shakers
ONE SHOTS: Available for all instruments
Simple to use, the engine allows you to have different patterns for different parts of your song, all switchable from your MIDI keyboard, the user interface or via MIDI file drag-and-drop.
Single instruments can also be triggered at any time as well as rolls for the tambourines and shakers.
TAMBOURINES: 10
SHAKERS: 20
STRUCK PERCUSSION: 108
PRESETS: 147
Most images, videos and demo material showcase the library WITH the Expansion.
SHIMMER SHAKE STRIKE 2 w EXP.
TAMBOURINES: 20
SHAKERS: 40
STRUCK PERCUSSION: 108
PRESETS: 333
Purchasing the library with the Expansion doubles the amount of tambourines and shakers and adds 187 additional presets.
Most images, videos and demo material showcase the library WITH the Expansion.
SOFTWARE: Shimmer Shake Strike 2 runs in Kontakt or the free Kontakt Player 6.3 or higher (requires a minimum of Windows 7 or Mac OS 10.13). Natively supports Apple Silicon/M1.
ACCESS: A stable internet connection for library download and activation is required.
COPY PROTECTION: Custom Watermarked