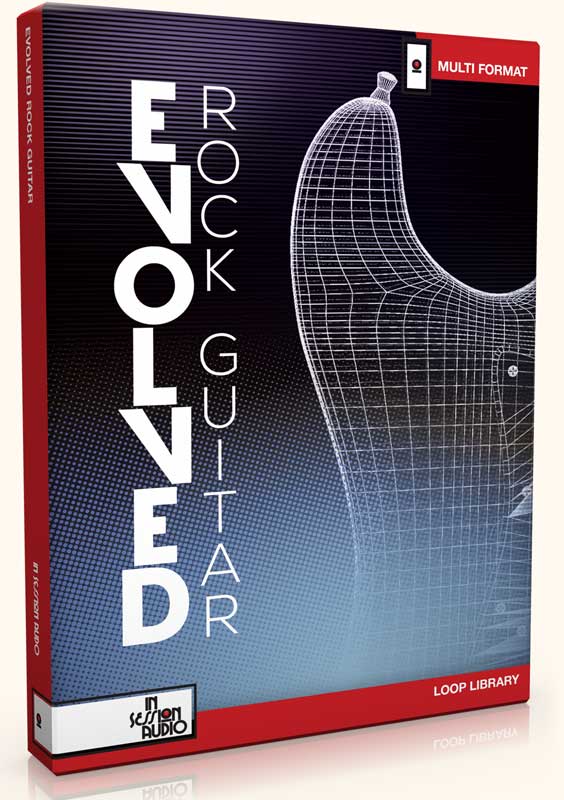 $79.99/$99.99
$38.99/$48.99
Get the demo loops for any library in any format.
We'll send you an email with links to everything!
Evolved Rock Guitar is a loop library designed for composers creating ultra-modern, guitar-driven music.
With dramatic start-and-stop rhythms, fluid progressions and smart chord voicings, multi-track parts create a sound that is detailed and powerful.
From writing an album track to scoring for picture, Evolved Rock Guitar lends a dynamic and energized sound to any production.
Producer's Notes
"Rather than rely on the staple rhythm, chord and riff ideas that everyone uses for rock music, we aimed to create a forward looking sound through the use angular rhythms, interesting harmonic choices and well-thought-out melodies.
Each "suite" in this collection feature three to four guitar parts that have been designed to be played simultaneously. When doing so, the sound is powerful and chunky."
Add four items to the cart and the price of the least expensive item will be set to $0.00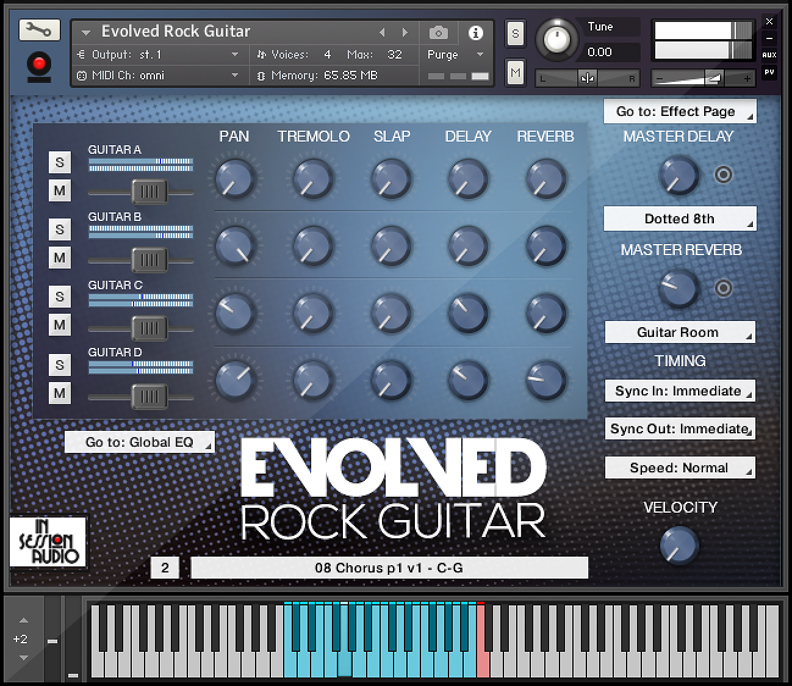 OPTIONS: The library is available in an "amped" or a "direct" (clean) version.  Choose the "direct" version if you'd like to use amp simulation software (like Guitar Rig, Amplitube, etc…).
SIZE: Approximately 825 MB for each "amped" version and format when uncompressed; inclusive of the Bonus Set
PARTS: 477; inclusive of the Bonus Set
SOUND: Dry. Kontakt users have a menu of reverb types and other effects that can be applied and modified.
Copy Protected: Custom Watermarked
QUALITY: Stereo 24 bit 44.1kHz (amped); Mono 24 bit 44.1kHz (direct/clean)
AVAILABLE FORMATS:  Kontakt, Apple Loops, Acid Wav, REX, Stylus RMX, Wav. Additional format information is available here.
REQUIREMENTS: The Kontakt format of the library requires the full-retail version of Native Instruments' Kontakt 5.1 or higher.
The free Kontakt Player is not recommend as it only allows 15 minutes of use before timing out.