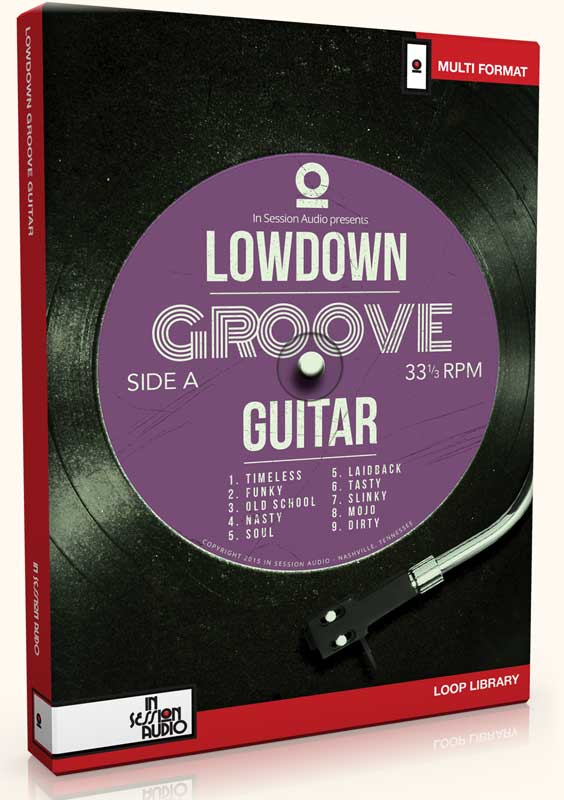 $79.99/$99.99
$37.99/$47.99
ANNUAL SALE SAVINGS: $42-$52
Get the demo loops for any library in any format.
We'll send you an email with links to everything!
Lowdown Groove Guitar is a loop library that blends funk, R&B, jazz and rock influences into 500+ licks in the 70-105 BPM range.
Utilizing a dual guitar approach complementary parts slink, swing and swagger in and out of one another producing a slick interplay of sound.
With eighteen groove suites PLUS a large toolbox of common rhythms (recorded chromatically), Lowdown Groove Guitar works with just about any music that needs a relaxed and loose feel.
Add four items to the cart and the price of the least expensive item will be set to $0.00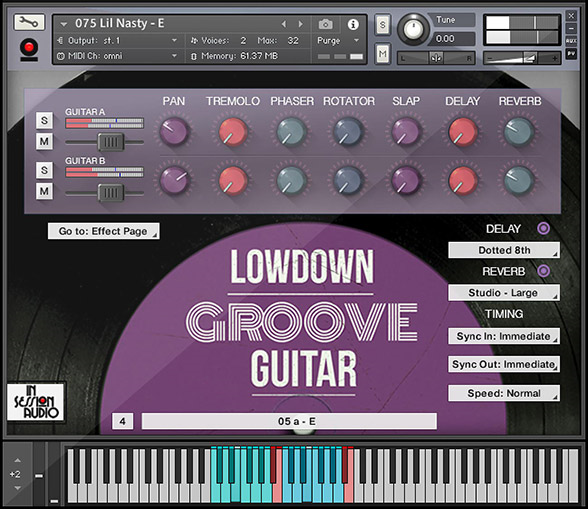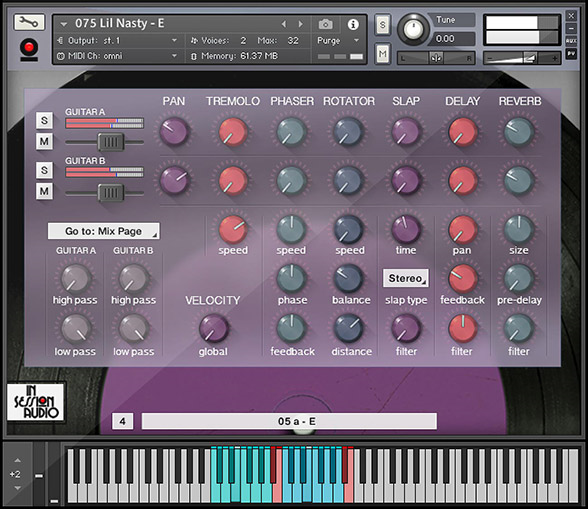 SIZE: Approximately 1.3 GB (amped) for each format when uncompressed; inclusive of the Bonus Set.
OPTIONS: The library is available in an "amped" or a "direct" (clean) version. Choose the "direct" version if you'd like to use amp simulation software (like Guitar Rig, Amplitube, etc…).
PARTS: 552; inclusive of the Bonus Sets.
SOUND: Dry. Kontakt users have a menu of reverb types and other effects that can be applied and modified.
COPY PROTECTION: Custom Watermarked
QUALITY: Stereo 24 bit 44.1kHz (amped); Mono 24 bit 44.1kHz (direct/clean)
AVAILABLE FORMATS: Kontakt, Apple Loops, Acid Wav, REX, Stylus RMX, Wav. Additional format information is available All Formats here.
REQUIREMENTS: The Kontakt format of the library requires the full-retail version of Native Instruments' Kontakt 5.1 or higher.
The free Kontakt Player is not recommend as it only allows 15 minutes of use before timing out.