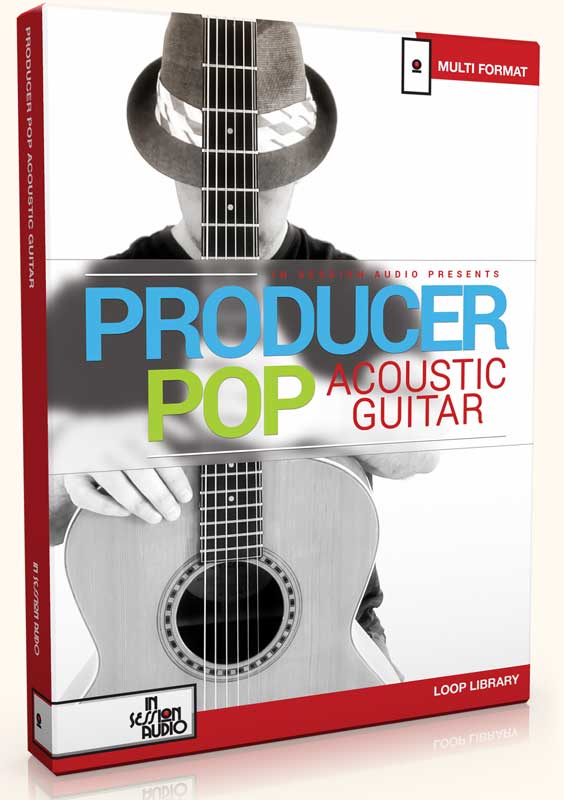 Get the demo loops for any library in any format.
We'll send you an email with links to everything!
Producer Pop Acoustic Guitar is a loop library of strummed progressions, picked patterns and toolbox performances styled around current production values.
With ballads, feel-good midtempo grooves and driving upbeat rhythms, Producer Pop Acoustic Guitar covers a range of styles, tempos and keys.
So whether a song needs a simple, natural strum to accompany a vocal, or the shimmer of double-tracked guitars, Producer Pop Acoustic Guitar helps songwriters and instrumentalists create music that belongs in the professional realm.
Producer's Notes
When beginning this library we started with the question, "What would a producer ask a guitar player to do in their song?" This question helped form Producer Pop Acoustic Guitar in the following ways:
Each suite features a "Guitar A" and "Guitar B" set of loops playing distinct, but complementary parts. For further differentiation, the "A" and "B" sets were cut using different guitars, often with the "B" parts played higher on the neck, with a capo.
Every suite features a flexible, song-like structure. Furthermore, each suite has a toolbox selection of rhythms and sustained chords that relate to the overall feel and key of the song, designed to give the user additional compositional freedom.
The library was created using Taylor, Takamine and Bedell steel string acoustics, a La Patrie nylon string, and a Martin in "Nashville" tuning, all recorded with a pair of Shure SM81 microphones.
Add four items to the cart and the price of the least expensive item will be set to $0.00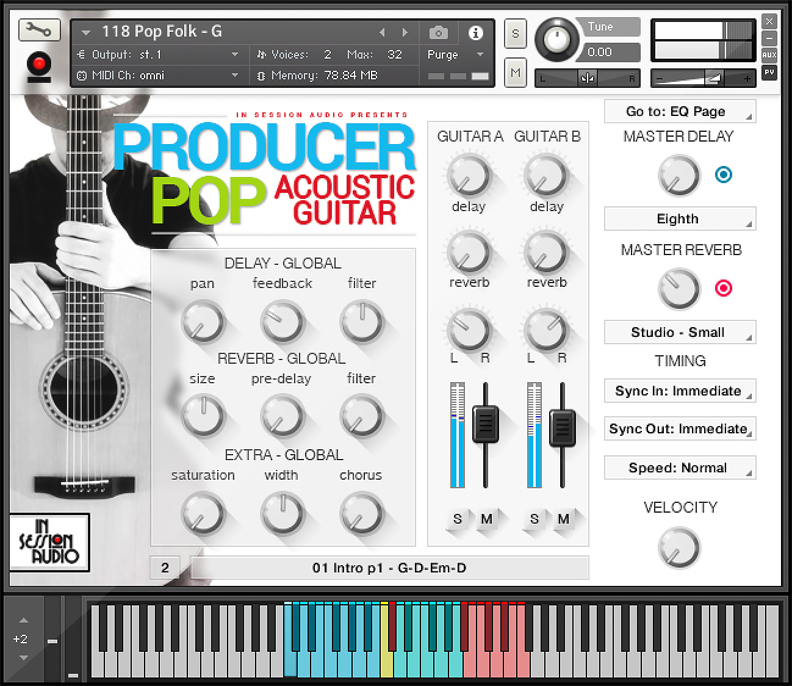 SIZE: Approximately 1 GB for each format when uncompressed; inclusive of the Bonus Set
Parts: 450+; inclusive of the Bonus Set
Sound: Dry. Kontakt users have a menu of reverb types and other effects that can be applied and modified.
COPY PROTECTED: Custom Watermarked
QUALITY: Stereo 24 bit 44.1kHz
AVAILABLE FORMATS: Kontakt, Apple Loops, Acid Wav, REX, Stylus RMX, Wav. Additional format information is available here.
REQUIREMENTS:The Kontakt format of the library requires the full-retail version of Native Instruments' Kontakt 5.1 or higher.
The free Kontakt Player is not recommend as it only allows 15 minutes of use before timing out.